The dragonfly, a symbol of purity, is the mark that accompanies our wines without added sulfites. A very special insect that finds a perfect habitat among our organic vineyards.
Not only organic and vegan wines, our spirit of research and our desire for innovation have guided us to produce the line of WINES WITHOUT ADDED SULPHITES, now with more than 15 years of experience behind us: naturally certified organic and vegan wines.
The winemaking of these particular wines requires greater care than that required for other wines. We must have the necessary precautions to reduce oxidative processes and scrupulous monitoring to avoid any unwanted fermentations. Occurrences such as those just mentioned could occur more frequently given the lack of added sulfites, that is, preservatives.
Our wines without added sulfites therefore follow a delicate and scrupulous processing to ensure a final result that still maintains the original characteristics of the grape varieties of origin and to allow those who drink them to rediscover in the glass the fragrance of aromas and flavors of wines of yesteryear.
Wines without added sulfites represent in every way the expression of the organic and vegan concept that our winery has always sought.
Our Prosecco
Without Added Sulfites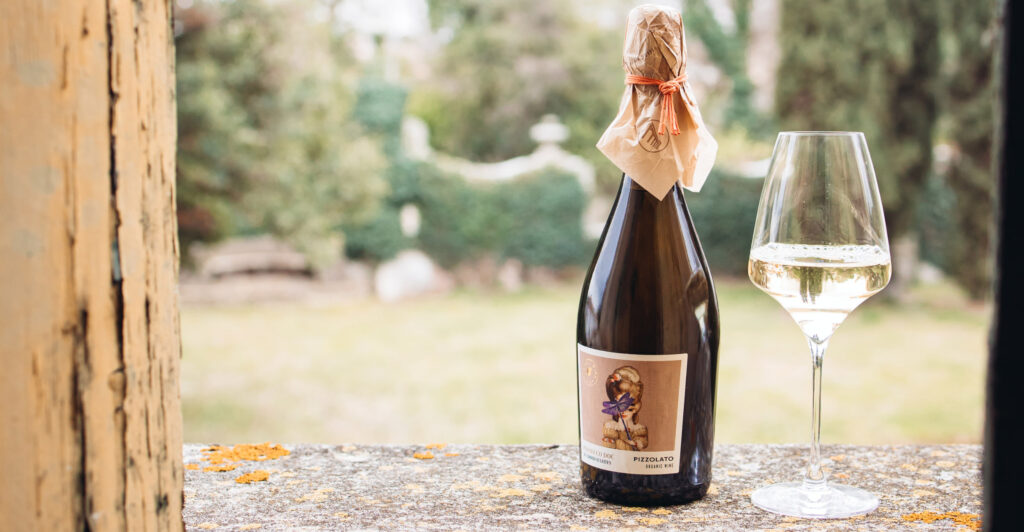 An example of this careful workmanship is the particular production process adopted for our Prosecco DOC brut sparkling wine without added sulfites. First, only the best grapes are selected in the vineyard, after which vinification involves a traditional and unique white fermentation from the must, but without the addition of sulfur dioxide. The fermentation is then activated with The use of selected yeasts, low producers of sulfur dioxide, and takes place at a controlled temperature of about 18°C inside steel autoclaves where the pressure is above 4.5 atm. The process lasts approximately two months after which the wine is filtered.
These wines are an excellent solution for people intolerant to certain preservatives such as sulfur dioxide, a component that in conventional wines is added in doses that could cause, for example, headaches. Further research has led us to find that sulfite-free wines develop a minimal dosage of histamines, also responsible for various allergies in predisposed individuals.