January is not just the month of sad Blue Monday, we look forward to this time of year for something much happier: Veganuary, the 31-day vegan food and drink green challenge!
Our winery has been producing Certified Vegan Wine since way back in 2012 and we are really proud of our VEGAN CERTIFICATION company: we have been continuing for many years on our path of production philosophy based on organic farming, increasingly sustainable supply chains and also vegan, a certification this one we manage to obtain annually.
Not everyone knows that our wine is vegan because we do not use animal products in our production processes but minerals such as bentonite, a clay mineral that clarifies wine. It has the same function as classic albumins or fish glues and that is to attract residues and coarse substances to the bottom of the barrels for wine clarification.
But let's get to the heart of our challenge: what is Veganuary?
Veganuary is the world's largest vegan movement, started in 2014 by a British nonprofit association with the aim of encouraging healthy vegan eating.
In 2022 alone, more than 629,000 people from 228 different countries have signed up for the veganuary 2022 campaign, and Italy ranks fifth among the nations with the most movement adherents in the world.
The challenge they are issuing, and to which we at Cantina Pizzolato are also adhering, is to try to follow a vegan diet for the entire month of January in order to raise awareness about protecting the environment, preventing animal suffering, and having greater awareness about veg food and drink and the broader concept of sustainability.
The challenge we propose?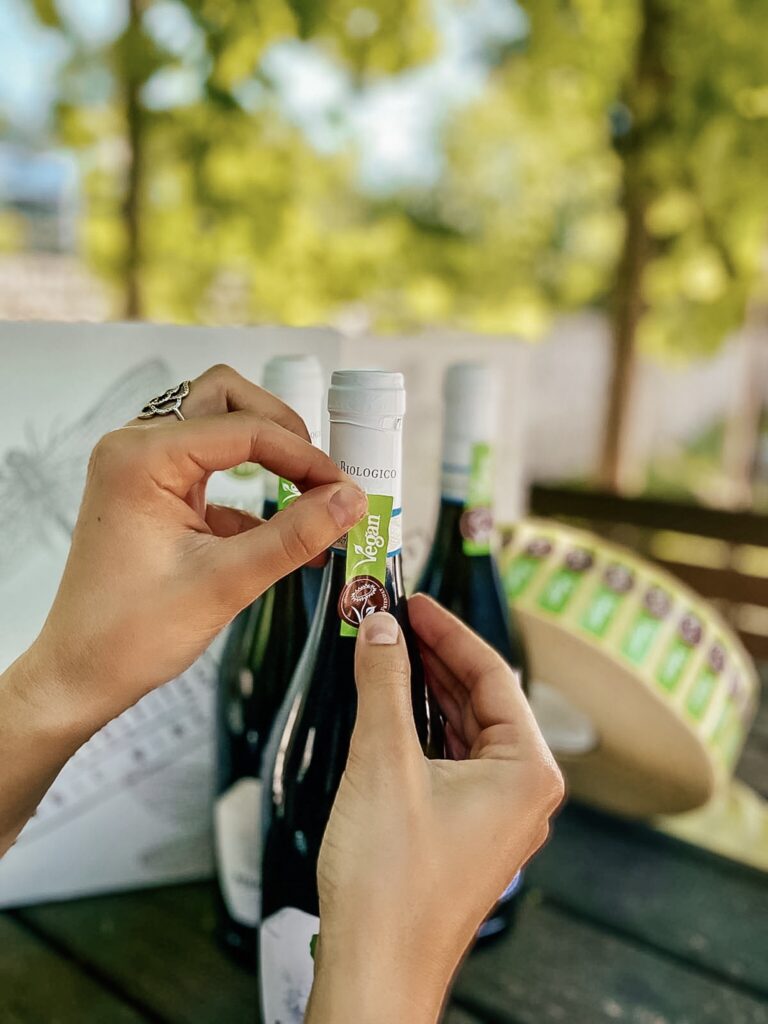 After the end-of-year festivities, start the New Year with a different resolution than usual: to choose a greener diet, limiting the consumption of animal products...
WITHOUTGIVING UP TASTE!
And that's where we come in! This challenge becomes easier if you pair your vegan foods with a vegan wine, just like ours. From Prosecco DOC Brut to start with an aperitif, to the Prosecco DOC Rosé for the entrè to the Manzoni Bianco DOC Piave to pair with a first course of excellence and a Cabernet IGT Veneto without added sulfites to pair with a setain second course. 
Sofor this Veganuary 2023, we propose that you pair each of your vegan experiments with wines that complement the philosophy of this challenge.
And if you are not feeling inspired, follow us on social or on our blog. Our instagram stories on the page @cantinapizzolato will show you new pairings to try shortly.
But before we go: what does it mean to make vegan wines? Click here to read 6 good reasons to drink a vegan wine.
Make your Veganuary full of green challenges!